Social Media Marketing Services
Social Media Advertising | Branding | Lead Generation
We are the best Social Media Marketing Company in Nagpur we provides expert-level Social Media Marketing Services in India, specializing in Facebook Marketing. Our tried and tested Social Media Marketing strategy guarantees improving brand awareness, increased posts reach, more sales and leads.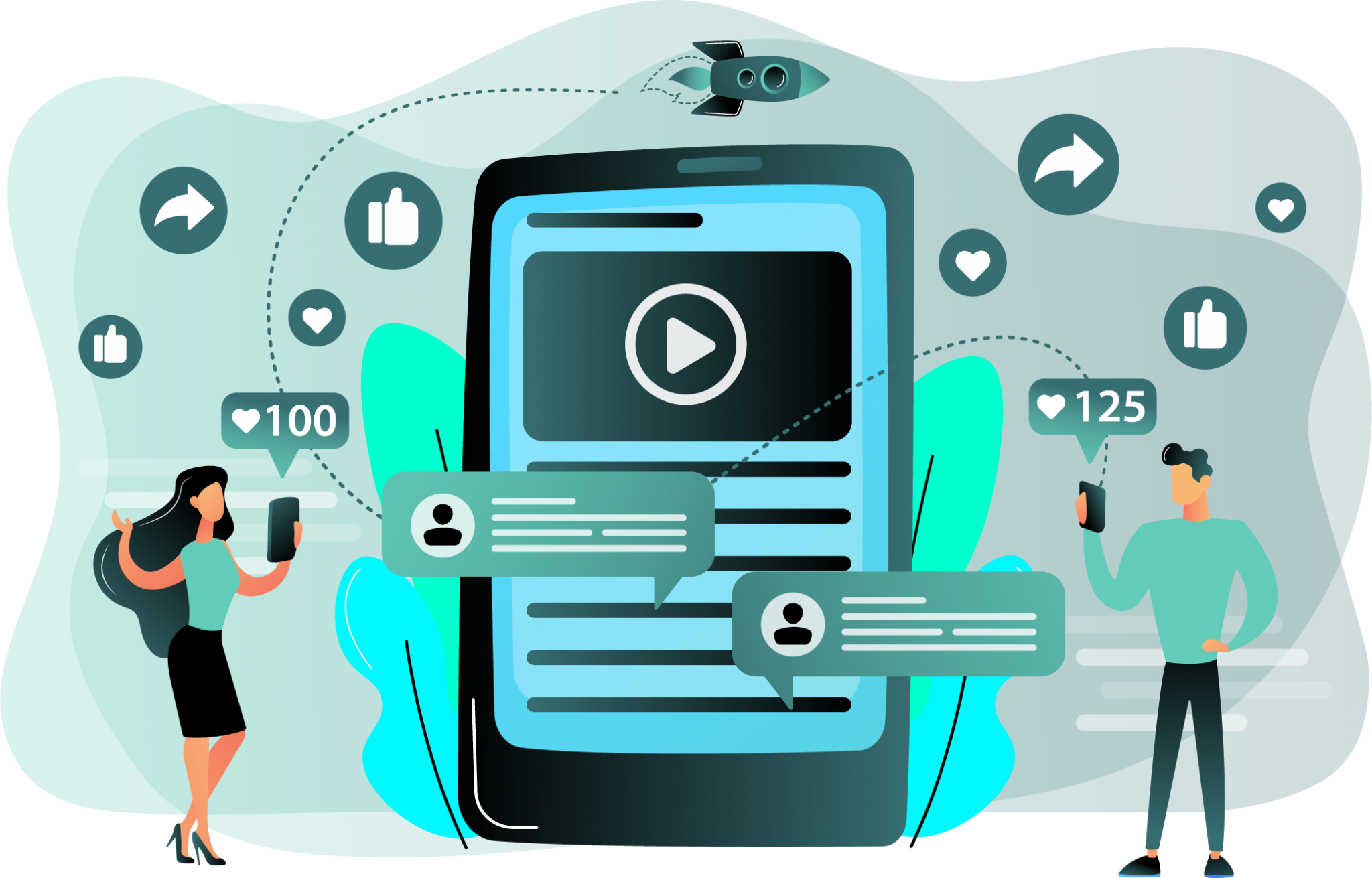 If you are looking for social media marketing services in India to manage your campaigns then Heoweb Solutions Nagpur is the best social media agency in many respects.
We analyze your business, services and products and identify the key USPs which are then promoted through various social platforms and others. We create an entire Social Media Marketing strategy that is blended towards the optimal utilization of the available social media resources. We consolidate Social Media Optimization as well as the advanced features of Social Media Marketing using "Paid Social". Heoweb Solutions Nagpur's social media strategy encompasses planning and execution. Planning includes determining what should be the theme of the posts, the type of media/ads to use, the type of posts/ads to be published and scheduled. Execution includes creative designing which include textual content and audiovisual, publishing the posts and connecting with the target audience, tracking the results and fine-tuning the campaigns
We are experienced, accomplished, Heoweb Solution Nagpur's digital marketing services include the entire spectrum, from website design to content marketing.