We're here to help demystify Digital Marketing and empower you to join this Amazing Industry.
HEOWEB SOLUTIONS excels at custom design and front-end development. We love taking on challenging projects that require full-on content strategy, thoughtful design, demanding development, and ongoing marketing.
Now we are offering web development and digital marketing training which includes front-end development, back-end development, SMM, SEO, Graphics Designing and WordPress development. For freshers, working professionals & business owners.
Our digital marketing training in Nagpur is designed to develop real-world digital marketing skills. The online marketing industry is rising at a fast rate and it is offering good career opportunities for individuals who are having individual knowledge and skills. We prepare individuals to accomplish online solutions for businesses. After taking our internet training you will be ready to handle any – owner-managed businesses, e-commerce businesses, digital agencies, communication, and public relations, or freelancing projects.
Heoweb Solutions is a leading Digital Marketing Training Company which was established in 2018. We provide best-in-class training for the students who joined our digital marketing Training. We have certified digital marketing specialists to give you the best industry exposure in the core domain. Once you have completed the Training, you will get the digital marketing training certificate which is authorized by Heoweb Solution.
If you want to enhance your career in the Digital Marketing world, you are in the right place! From the very fundamentals to advanced concepts, Heoweb Solutions offers you the right training that is required to understand every pulse of digital marketing. Moreover, If you are aiming to make your career in this field, then, think no more & join our digital marketing Training today!
Interested to learn the finest and topmost web development training in Nagpur? Heoweb Solutions is here to guide you with the best web development training along with heoweb faculty members.
Front End Development (HTML, CSS, JS, Bootstrap)
EARN WHAT IT TAKES TO BE A TOP WEB DEVELOPER
TRAINING + LIVE PROJECT
Apply Now
Back End Development (PHP, MYSQL)
Web Design training has been gaining popularity as data visibility on the internet has become an important aspect of digitization.
Apply Now
Graphic Design Basic
Heoweb Solutions offers the best Graphics Designing courses in Nagpur. It will take just 3 months to make you a Professional Graphic Designer
Apply Now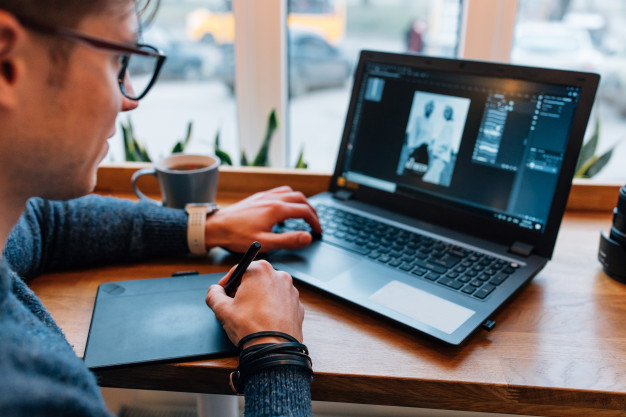 Graphic Design Pro*
Earning a design training can go a long way in helping to enrich and advance your career in the graphic design industry.


Apply Now
Live Project & Case Studies
Learn to design and develop a static CMS website using WordPress. Build a website as your resume, freelancer, or for your own business. Buy Domain, Hosting, and launch your site.
Work on Live SEO Projects
Learn SEO from basics to advanced level and execute live projects. Know how to rank a website on top of google search engines. Work on real-time SEO Projects.
Digital Marketing Strategy
The most crucial thing in Digital Marketing is strategy and planning. Learn from agency professionals on how to prepare the best Digital Marketing plan for any type of business.
Hurry!! Give a kick-start for your sparking future!
Adding more weightage to your resume, with over 5+ certificates to our students to establish expertise in the domain.